delabs
delabs is centered around Electronics Engineering Technologies. The Focus is on Product Design, Instrumentation and Automation.
Basic Electronics can help learn practical electronics and has Instrument Photos, Production, Testing and Calibration Documents. Schematics of delabs is a repository of Product and Circuit Designs.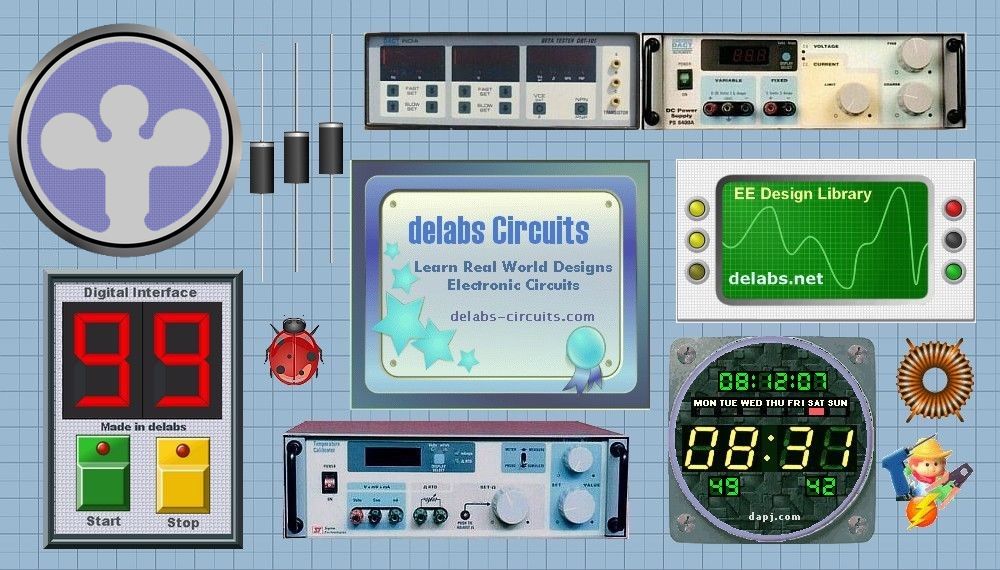 delabs EE Circuits
Hobby DIY Garage has many Do-It-Yourself Electronic Projects. Circuits FAQ has Electronics Design Questions and Answers. Schematic Diagrams contain the Electronic designs notes.
Here you will find Circuit Designs, pcb and source files for some Industrial Electronic Projects. Most of them were designed by delabs. Some are built with generic circuit designs and reference semiconductor applications.